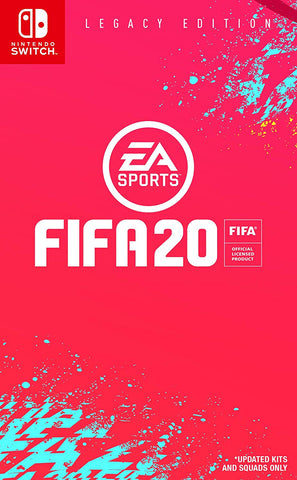 NSwitch FIFA 20 (US/Asian Version)
Note: Plays on ANY NINTENDO SWITCH BECAUSE REGION FREE BABY. Price stated is deposit required for the game.
Release Date: 27 September 2019.
Region: US/ Asian.
Contents: Cartridge and a small little Nintendo Switch box.
Tentative Price : I have no idea. Maybe RM249. Maybe.
Bonus:
Free Postages for all preorders!
Kyo's Description on the Game:
Ah hey. There's no one on the cover this time. Takut nak letak pasal nanti orang tu transfer masuk team lain? kekeke.
PS: Gambar may be legacy edition. But for the price it's just Standard edition.


---
We Also Recommend