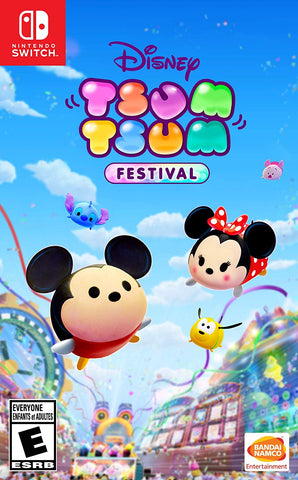 NSwitch Disney Tsum Tsum Festival (US/MDE Version)
Note: Plays on ANY NINTENDO SWITCH BECAUSE REGION FREE BABY. 
Release Date: 8 November 2019. CONFIRMED!
Region: US/ Asian.
Contents: Cartridge and a small little Nintendo Switch box.
Bonus:
Free Postages for all preorders!
Kyo's Description on the Game:
Probably Disney's most famous mobile game with a huge massive following for people who keep on playing it on mobile. Also, they adorable. But fret not, aside from the classic match-as-many-as-you-can gameplay, there's also party games for all to enjoy.


---
We Also Recommend