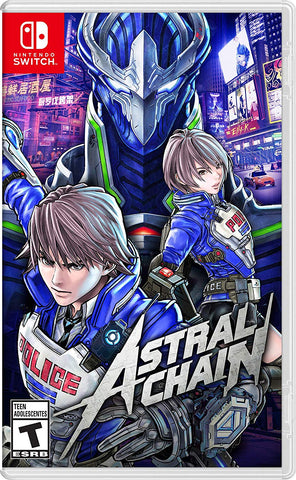 NSwitch Astral Chain (US/Asian Version)
Note: Plays on ANY NINTENDO SWITCH BECAUSE REGION FREE BABY. 
Release Date: 30 Aug 2019.
Region: US/ Asian.
Contents: Cartridge and a small little Nintendo Switch box.
Tentative Price : I have no idea. Maybe RM239. Maybe.
Bonus:
Free Postages for all preorders!
Kyo's Description on the Game:
Rarely has Platinum Games done a disservice to it's fans, or even it's games. They usually come off fantastic with glowing reviews. I believe Astral Chain is no exception. I'm just hoping it's not as short as previous Platinum's works.
Also, the combat is seriously slick and stylish.


---
We Also Recommend