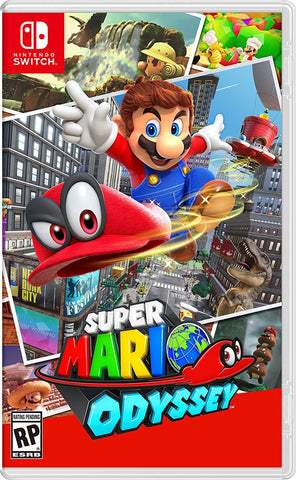 NSwitch Super Mario Odyssey (US/Asian Version)
Note: Plays on ANY NINTENDO SWITCH BECAUSE REGION FREE BABY. Price stated is deposit required for the game.
Release Date: 27 Oct 2017.
Region: US/ Asian.
Contents: Cartridge and a small little Nintendo Switch box.
Tentative Price (11 July 2017): RM 259
Bonus:
Free Postages for all preorders!
Kyo's Description on the Game:
Have you seen how dapper Bowser looks in his wedding outfit? Have you seen New Donk City? Did you know this is an open world Mario game? WHAT IS SERIOUSLY STOPPING YOU FROM BUYING THE GAME.


---
We Also Recommend