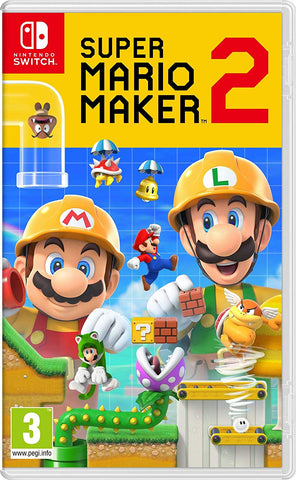 NSwitch Super Mario Maker 2 (EU Version)
Note: Plays on ANY NINTENDO SWITCH BECAUSE REGION FREE BABY.
Release Date: 28 June 2019.
Region: Europe.
Contents: Cartridge and a small little Nintendo Switch box.
Kyo's Description on the Game:
What was perfect on the WiiU, now has a sequel. With more tools, and obviously so many more levels for you to make (and download too if you want), Super Mario Maker 2 is the end all be all game for every single Mario lover on the Switch. Especially if you love the classics. Especially.


---
We Also Recommend