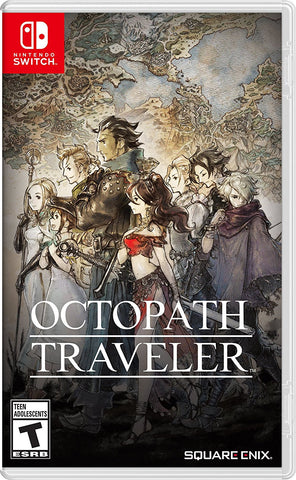 NSwitch Octopath Traveller (US/Asian)
Note: Plays on all Nintendo Switches. So, CLICK.
Release Date: 13 July 2018.
Region: US or Asian. Could it be either.
Contents: Simple slick Switch case.
Bonus:
Free Postages for all preorders!
Kyo's Description on the Game:
When it was announced last year, this game alone generated one of the biggest buzzes by doing what no other would: HD PIXELATED GRAPHICS. So, aside from the 8 characters, and near 70 to 80 hours gameplay, AND NO DLCS, you may just see yourself enjoying a whole lot of this game when you least expect it.


---
We Also Recommend