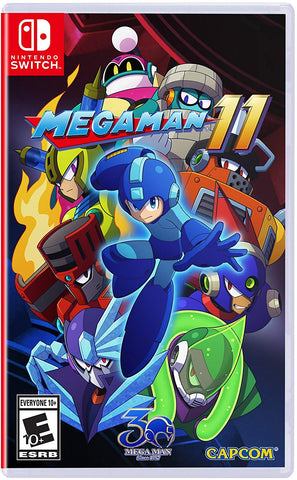 NSwitch Megaman 11 (Asian Version)
Note: Plays on ANY NINTENDO SWITCH BECAUSE REGION FREE BABY.
Release Date: 2 October 2018.
Region: Asian.
Contents: Cartridge and a small little Nintendo Switch box.
Kyo's Description on the Game:
Megaman returns! With a new power up! And still challenging bosses! Now then, I wonder if we shall see X again...


---
We Also Recommend