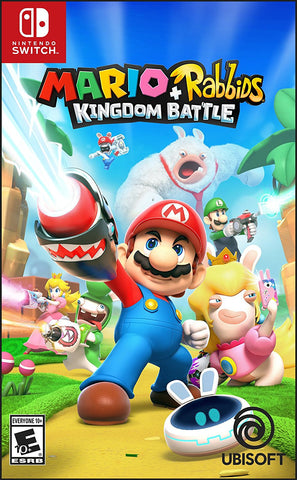 NSwitch Mario + Rabbids Kingdom Battle (UK PAL Version)
Note: Plays on ANY NINTENDO SWITCH BECAUSE REGION FREE BABY. Price stated is deposit required for the game.
Release Date: 29 Aug 2017.
Region: US/ Asian.
Contents: Cartridge and a small little Nintendo Switch box.
Bonus:
Free Postages for all preorders!
Kyo's Description on the Game:
Who knew this marriage of two franchises would be a reality. In fact, it looks pretty amazing as a strategy game too. Personally I'm looking forward to this because it's a very interesting take in Mario and it's a strategy game too. Should be very promising.


---
We Also Recommend