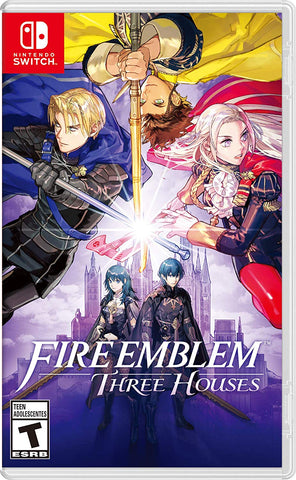 NSwitch Fire Emblem Three Houses (US/Asian Version)
Note: Plays on ANY NINTENDO SWITCH BECAUSE REGION FREE BABY. Price stated is deposit required for the game.
Release Date: 26 July 2019.
Region: US/ Asian.
Contents: Cartridge and a small little Nintendo Switch box.
Tentative Price : I have no idea. Maybe RM239. Maybe.
Bonus:
Free Postages for all preorders!
Kyo's Description on the Game:
Instead of focusing on separating 2 games into 2 cartridges, lets put 3 of them in one.But hey, it is Fire Emblem. What could possible go wrong?


---
We Also Recommend