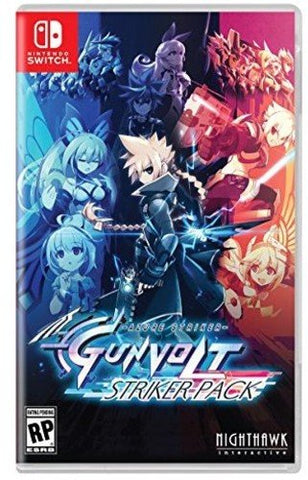 NSwitch Azure Striker Gunvolt: Striker Pack (US Version)
Note: Plays on ANY NINTENDO SWITCH BECAUSE REGION FREE BABY.
Release Date: 21 November 2017.
Region: US.
Contents: Cartridge and a small little Nintendo Switch box.
Kyo's Description on the Game:
If you never got a chance to play this game, which was happily made by a bunch of dudes who gave birth to Mega Man, then here's your chance. It's a 2 in 1 pack from both the 3DS titles, with DLCs and other stuff you probably would appreciate to have on the Switch.


---
We Also Recommend