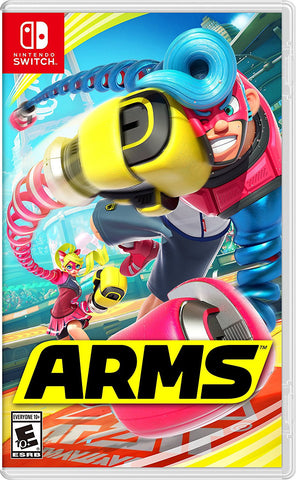 NSwitch ARMS (US/Asian Version)
Note: Plays on ANY NINTENDO SWITCH BECAUSE REGION FREE BABY. Price stated is deposit required for the game.
Release Date: 16 June 2017.
Region: US/ Asian.
Contents: Cartridge and a small little Nintendo Switch box. Almost similar to a PSP game box.
Tentative Price (17 April 2017): RM 249
Bonus:
Free Postages for all preorders!
Kyo's Description on the Game:
In this game, you have the right to bear arms. The ones that can actually switch and change into various things. No guns though. Probably the second major release from Nintendo that is totally original (I think), I hope the commentator Biff is included in the game. And there are a lot of modes to play in the game at least. I really do.


---
We Also Recommend