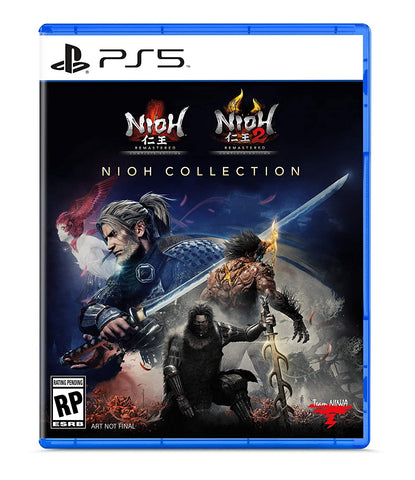 PS5 Nioh Collection (R3)
Note: Playable happily on any PS5. 
Release Date: 5 February 2021
Region: R3
Contents: PS5 game disc in a happy blue case. Can be confusing.
Bonus:
Free Postages for all preorders!
Kyo's Description on the Game:
Take 2 good games, upscale it to 4K, and re-release it at the new 70 USD price. Well, hadap jer lah.