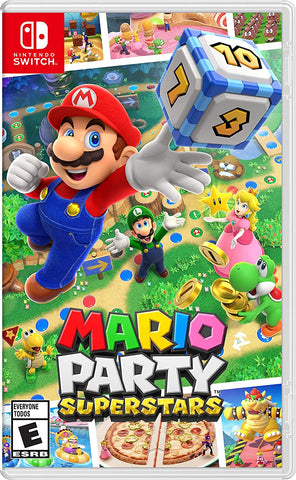 NS Mario Party Superstars (Asian/MDE Version)
Note: Plays on ANY Switch because REGION FREE BABY. Price displayed is deposit required to Preorder the game. You will have to pay in full before game arrives or risk cancellation. Deposit will then be burned.
Release Date: 29 October 2021
Region: Asian / MDE
Contents: Game Cartridge in a Switch box. 
Tentative Price: RM 219 to RM 229. 
Bonus:
Free Postages for all preorders! 
Kyo's Description on the Game:
So Super Mario Party is a huge success to Nintendo. Wil this remake (It kinda is) that captures the N64 and Gamecube glory days be just as fun?

Also, Wii punya mana?