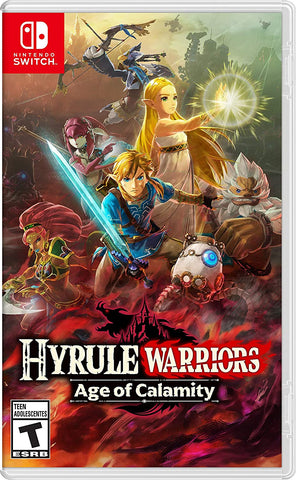 NSwitch Hyrule Warriors: Age of Calamity (Asian/MDE Version)
Note: Plays on ANY SWITCH CONSOLE BECAUSE REGION FREE BABY.  
Release Date: 20 November 2020
Region: Asian/ MDE
Contents: Switch cartridge in a nice small switch box.
Bonus:

Free Postages for all preorders!
Kyo's Description on the Game:
Set before the events of Breath of the Wild, and in the same world as it is. It's a Musou/Warriors game, so, if you love what Hyrule Warriors was the first time on the WiiU, I think you'll love this too. Or if you played the definitive edition on the Switch that is.