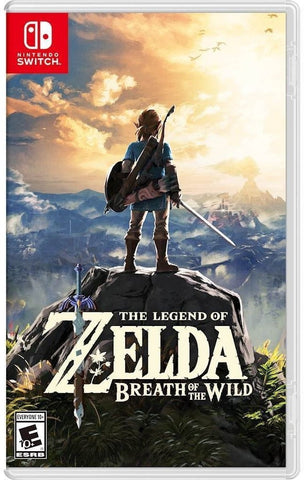 NSwitch The Legend of Zelda: Breath of the Wild (US/Asian Version)
Note: For Switch, ANY NINTENDO SWITCH BECAUSE REGION FREE BABY. 
Release Date: 3rd March 2017.
Region: US/ Asian. The game should have multiple voice tracks in various languages still.
Contents: The Switch is more interesting. Cartridge and we have no idea how big the box is even.
Bonus:
Free Postages for all preorders!
Kyo's Description on the Game:
SO. MUCH. GRASS. How the hell am I supposed to find all the rupees in this damn field. But aside from that, the fact that the game is an open world adventure that lets you get to everywhere and lets you do amazing things such as cooking, hacking trees, exploding Boboklins, climb mountains, fight on horseback, and pretty much every other dungeon segment you get in a Zelda game, you're in for a very very wild.... breath.
What, you thought I was going to say ride?


---
We Also Recommend