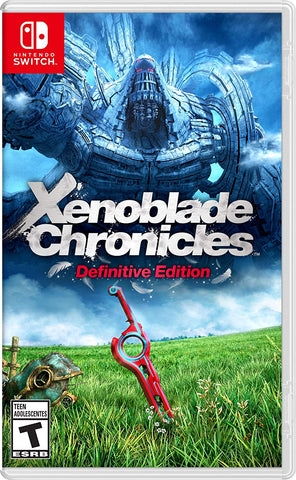 NSwitch Xenoblade Chronicles Definitive Edition (ASI/MDE Version)
Note: Plays on ANY NINTENDO SWITCH BECAUSE REGION FREE BABY.
Release Date: 29 May 2020
Region: Asian/MDE.
Contents: Cartridge and a small little Nintendo Switch box. 
Bonus:
Free Postages for all preorders!
Kyo's Description on the Game:
So you can play this on the wii. On the New 3DS. On the WiiU. So, ONE MORE TIME, on the Switch.

But to be fair, this is a modern classic.


---
We Also Recommend