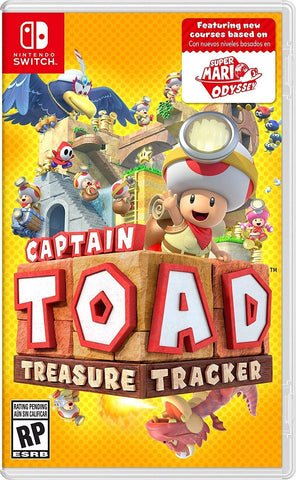 NSwitch Captain Toad Treasure Tracker (Asian Version)
Note: The Switch version will work on any Switch console.
Release Date: 13 July 2018.
Region: US or Asian. Could it be either.
Contents: Depending on which you pick, it's either a nice Switch case or the good old 3DS case.
Bonus:
Free Postages for all preorders!
Kyo's Description on the Game:
When it came out for the WiiU, it was amazing. Not just as a puzzler, but for it's simple story, and a very charming Captain Toad having his own...odyssey. Ah well. You really shouldn't miss this game.


---
We Also Recommend